Meeting every first Thursday of the month, 8pm
Usually at the venue below but not at present due to Covid
The Town Street Tavern, (upstairs)
Horsforth Town Street
LS18 4RJ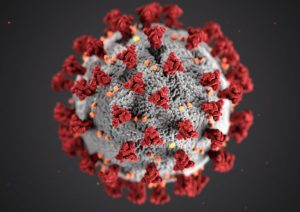 2021 Provisional Horsforth Events list is available, Click on the 'Events' tab. Yorks centre & Nat trials list is in the 'Posts' tab.
Following the cancellation of our Bob Owen Memorial Charity Trial, an update, including funds raised for charity, can be found here
NB since the implementation of the Nov 5th Lockdown, practise at Swaine Woods is not allowed until national restrictions are removed, after which any remaining Covid 19 restrictions, local or national, must be observed.
2021 ACU & Club Membership renewal is open from November 1st using the Members Login on the ACU website. This is a very efficient way of renewing both Horsforth Club membership and ACU registration at the same time and is useful when entering trials online via the ACU website which needs to be done under covid rules. It's also open then for new members too.
New Members (and old!) – the Horsforth Club does not send out a 'membership pack' nor do we do newsletters or membership-wide communications via post or email; all relevant information can be found here on the website which is updated when anything changes so please keep visiting back here to keep up with what is new. 
(We may use Facebook as a reminder from time to time but don't rely on that).
Not used What3Words yet? try it to find our venues; click  'Locations' within the 'Info' tab, choose a venue and make a note of the 3 words which identify its location, then Click here 
Get the app on your mobi for the routes
There's a single page Events List in the 'Events' tab, nb many events from March to July 2020 and after were cancelled due to Coronavirus. A provisional 2021 Events list has been produced, click on the 'Events' tab
NB, ACU registration cards will definitely be checked at our trials
For 2020 Junior age ranges click here
for more info go to 'Links' then 'ACU' then 'Riders/members' then 'handbook'
The answer to 99% of questions about our trials can be found on this website
so please take the time to look before asking the question.
Quick answers to some favourites are;-
what's the start time? 11
These are suspended under Covid19 rules
can I enter on day? yes
can I join Horsforth club on the day? yes
can I get a Horsforth club day licence? yes
can I get an ACU day registration on the day? yes
How do I get there? look in Info/Locations or the Event
can I ride round with my son? only if you enter (insurance!)
which flags do I follow and how hard are the sections? click here
is it Stop Allowed rules? yes, except the 2 Yorks Centre & West Yorks trials 
what rider classes/club members are entitled to ride? look on entry form for that Event
When is Swaine Woods open for practice? any time for current members, rules are here
nothing is more than 2 clicks away from this home page
Click on the 'Posts' tab for 2020 Yorkshire Centre Events list, Regs and Entry Forms, World Rounds
(& other stuff)
NB THESE WILL BE OUT OF DATE FOLLOWING THE CORONAVIRUS

Bit of info for parents of riders under 18 here
The simplest way to get 2021 ACU registration and Club Membership sorted is to click here hover over 'Riders/Members' and choose 'Online Licences', when prompted choose Option A which enables you to renew Club Membership at the same time as ACU Registration. The ACU pass the info and Club Membership payment on to us. Keeps it nice and simple, all done in one go, no faffing about with Affiliation codes and you just need to bring your ACU card to a trial to prove you have both ACU registration and Club Membership for 2020. Call them on 01788 566417 if there's a problem.

ACU Online Renewal Notes
Full details of Horsforth Club Series Entry requirements here and here
note the additional parental requirements where riders are under 18.
When accidents occur, everything comes under microscopic scrutiny particularly from a Health and Safety perspective.
Fortunately for the trials community, the sport has to date enjoyed a 'light touch' attitude largely due to the absence of speed as a component in competition so serious accidents are thankfully rare. Nonetheless rules do apply and the Horsforth Club (and hopefully all clubs) will be doing our best to comply with our obligations and ensure the safety of riders, officials and the public. You might therefore experience some changes to signage, procedures etc and we respectfully suggest that everyone who attends a trial abides by the rules, signage, requests or instructions from officials and listens to the pre event briefings.
NOTICE
WARNING TO THE PUBLIC
MOTORSPORT CAN BE DANGEROUS
Despite the organisers taking all reasonable precautions, accidents can happen
Please comply with all instructions from officials and notices 
and remain in permitted areas only


Bringing along an observer is like getting a free entry; £15 (£20 in winter if the weather is bad) is given to each observer to go towards their expenses of getting to the event etc
If you know anyone who wants to try it, click here for more info.

Quickest way to get to the most recent trial results (the last 3) is to click where it says the result over on the right (down below if you are on a phone) in the 'Recent Events' panel
Thanks to Simon Green we still have the same title sponsor for the Club Series in 2020; the trials are now named SGME (Simon Green Motor Engineers – Click on the 'Sponsors' tab in 'Info' for the place to go for your servicing).
Confused by the flags? – click here
For all Club Membership enquiries, (including ACU Affiliation numbers), please contact Graham Wilson directly either by email (gericwilson@ntlworld.com) or phone (0113 217 6509) but NOT via Facebook or the Contact Form on here.
All being well the Club Points Positions spreadsheet should be updated not too long after each trial so you can follow your progress throughout the year, courtesy of Graham Spreadsheet Wilson; click on 'Posts' on the menu bar above. 
Where are our Trials? Just about everything you need to know about a trial (including the results afterwards) can be found by clicking on that specific 'Event' including a map of the location. There's a bit more info on the locations (and maybe even the nearest postcode and/or What3Words) in 'Locations' which is revealed when you mouse over the 'Info' tab.

RESULTS:- we always try to get the results up on the relevant 'Event' page on here and there is a shortcut to them by clicking on the results message in the 'recent events' section just on the right (or below if you are reading this on a phone).
They arealso on www.facebook.com/horsforthtrials as soon as they are available (usually on the night of the trial unless something prevents it) so remember to have a look there – or if you are on facebook, 'like' our page and the results will come to you!
We also like to support TrialsCentral so the events and results can usually be found on there too.
Quickest way for recent events is to click on the result line on the right here (or below if you are reading this on a phone) in 'Recent Events'. For historical results just go the the relevant 'Event'.
Just a reminder of our Club Trial changes (that go back to the start of 2016) here 

Costs held for 2020
Membership £10, (£5 16 & under), includes Swaine Woods access, Day membership £2
Club Series Trials, £15 adults, £10 16 & under
Other Trials might be dearer (usually Yorkshire Group Trials) as specified on the Regs.
Day ACU Registration £3.
Remember, if you 'like' our Facebook page (www.facebook.com/horsforthtrials) you'll get a notification reminding you of our next trial in the week before and also when the results are posted.Update; seems that, coincident with now receiving lots of unsolicited (paid for!) notifications, no longer is everyone receiving all FB/Horsforth posts on their FB page. Can only suggest that more frequent 'liking' might help improve the latter problem; I guess we are stuck with the former.
If anyone can throw any light on this please let us know.
Youth bikes
Please note that ALL YOUTH PETROL and ELECTRIC BIKES must have a cut off lanyard fitted and used.
Contact Trials UK on 01132 81 82 42 for the correct lanyard (electric are different from the petrol versions).
Please also remember that Youths must wear long sleeved shirts when riding as per the ACU rules.